Projects & News
For The Love of a Man
UPDATE: december 2014
We were among the 15 selected films at the Investor's pitch at NFDC's Filmbazaar in november 2014. And we ended up winning the Gap-financing award under the non-fiction category.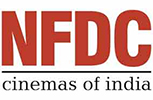 UPDATE: march 2014
Anecdote Films announced the completion of filming it's 4 year long project "For the love of a man". A feature length documentary on the phenomenon of the 17 million fan-following of the Tamil film superstar - Rajinikanth. This documentary has been a labor of love, it has been running on passion. It is entirely self-funded, with no corporate sponsors. Part of the crew has worked primarily out of their own love for Tamil cinema & Rajinikanth. Now we're finally moving to a crowdfunding campaign to finish the last stage of the work.

To learn more about the film, visit www.fortheloveofaman.com. To donate to the crowdsourcing campaign, visit Cinecrowd.com here.

---
Binger Film Lab
Rinku Kalsy has been selected by Binger Film Lab, to take part in their workshop "Discovery of voice". Led by Arne Bro, head of documentary and TV at the National Film School of Denmark, and Lotte Mik-Meyer. The methods taught in this workshop, will be relevant to filmmakers operating under the limited conditions of smaller European societies, where filmmakers are often confronted with small budgets, limited access to a crew, shooting and editing time, and even lower salaries. It is a challenging workshop using short, practical, and intense camera exercises to recognize, investigate and strengthen one's personal pictorial language.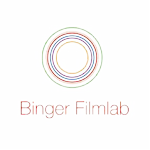 ---
A Life Worth Living: Pushing the Limits of Duchenne
Jon Hastie has Duchenne Muscular Dystrophy (DMD) and is living on borrowed time. His muscles have been wasting away since he was born and he is now almost paralyzed.

This summer he will embark on a journey to meet 6 other guys living with the late stages of the disease. Why so remarkable? Because they are artists, novelists, music promoters and campaigners, who love life and live it to the full! They just wish it didn't have to end so soon.

Visit the website: www.alifeworthlivingfilm.com
---
For the love of a man: A Documentary
This is a documentary idea by Joyojeet Pal. In March 2011 Rinku was selected to pitch this film at the forum at DocEdge in Kolkata. The film idea has already garnered a lot of interest amongst international commissioning editors, who were present at the pitch. Read more:


---
Mila's Journey: Documentary by Annie Perkins & Rinku Kalsy
Mila's Journey has been officially selected at the London Independent Film Festival. The OPEN CITY London Documentary Film Festival. And has won the Grand Jury prize at Honolulu Film awards.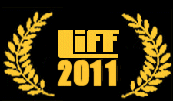 ---